XFile Framework
XFile include three part,windows services ,windows client,and android client.
XFile support both FTP and HTTP streams,but only our client program or application can call stream map function in the xfile server.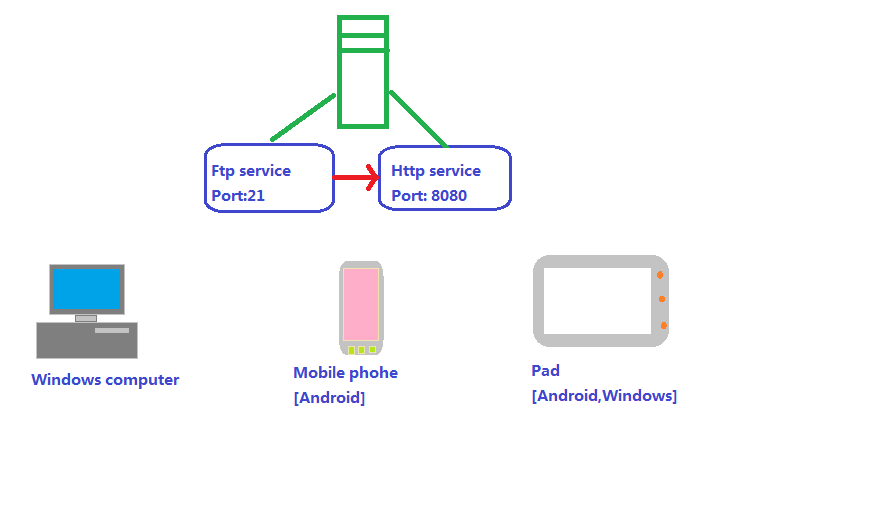 We have test some other software that can support xfile server through FTP protocol in windows platform:
File zilla client
cute ftp pro
Internet explorer [ need set utf-8 on]
Firefox
......
Pay attention: XFile is programed for home or small office use only, the maximum of users on line is less than 64 .